What is daily life in prison
Everyday life in prison
-
"Do not forget, you are here voluntarily!"
Reading time: 7 minutes
"Never ask a prisoner about his crime," Blerim * warns me after a few minutes. I have been in the Pöschwies prison for over an hour - as an "embedded journalist" so to speak - and sort screws with Blerim.
For the next eight days I live (almost) like a prisoner in the largest prison in Switzerland and, as a video journalist, I am allowed to document everyday prison life in the normal prison system. An experiment for me, but also for the prison.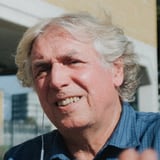 Open the person box Close the person box
Thomas Gerber is a reporter, editor, VJ and producer at SRF. He has worked for the sports magazine "time out", the Rundschau and for "Quer". He has been working for the knowledge magazine Einstein since 2007.
Voluntarily go to jail
I slept badly the last few nights before my induction. A fascinating idea became reality. Now I am sitting among 20 inmates at a workbench in assembly hall 2.
Calendars and postcards adorn the walls, daylight facilitates the diverse assembly work. The workplaces are clean and tidy.
While we each fill a box with exactly 100 screws, Blerim explains life in the Pöschwies to me - or at least his version of it. I soon notice that a lot of his stories are "prisoner Latin".
Then we go into the smoking break. Blerim also says that he doesn't want to be seen with me during the break. He won't be the only one speaking to me this week, but not in the presence of other prisoners.
The working day in the Pöschwies
The daily working time is 6 hours and 20 minutes, the average earnings are 25 francs per day. A motivated, well-trained prisoner can earn a maximum of 33 francs per day.
After dinner at 5 p.m. I retire to my cell. Shortly before the lock at 10 to 8 I step outside the cell door again. Most of the 24 inmates are strolling back and forth in the 12-meter-long corridor on the second floor, debating loudly. A bizarre spectacle.
Computer but offline
After two days, a prisoner invited me to his cell for the first time. Pedro has lived in Pöschwies for more than six years. The trained geriatric nurse was sentenced to 12 years for an attempted murder.
Next to the television, I discover a computer and a Playstation in his cell. Inmates can rent these devices. The costs are deducted from the wages.
The computer only has a word processor, a few games, and an offline version of Wikipedia. Internet is only available when accompanied, once a week.
"There is still room for improvement"
"I have a large cell and don't have to argue with anyone about the remote control," says Pedro. "Compared to other countries, that's okay. The infrastructure is above average. But when I see examples in Scandinavian countries, there is still room for improvement. "
The television is like a window to the outside world for the prisoners. They watch for hours and many are well informed.
Pedro has set up the 11.2 square meter cell very personally. Photos, children's drawings, world maps with pins and postcards tell of his past life.
Between responsibility and paternalism
Pedro will be my closest contact person this week. His flow of speech can hardly be stopped, his descriptions of everyday life are precise and reflective.
"The worst thing for me in the Pöschwies is paternalism. You go to jail and should actually learn to bear the consequences and responsibility for what you have done. Here in prison, however, I experience exactly the opposite. The system takes all responsibility from me. I don't learn to plan and act independently. "
Rut and resignation
His statements coincide with my impressions. I cannot get rid of the suspicion that many of the men here are forgetting how to live independently.
You are woken up, the laundry is done weekly, three times a day there is a warm meal on the table. If you don't develop a strategy against this rut, you give up and let yourself go. Internally and externally.
Living with guilt
With individual prisoners, the conversations become deeper and more personal from time to time. Some tell me about their past lives, their deeds. They describe their remorse, the eternal questions about why. None of these men complains, they are all aware of their great guilt.
Sometimes I almost can't listen anymore. I just don't want what they're telling me to be true. It sucks, it sucks me down.
"The therapists have no idea"
How does it feel when you've killed someone? How do the prisoners deal with their deeds? Many are not particularly enthusiastic about the therapeutic offer.
The "PPD" (psychiatric-psychological service) has taken on the role of the enemy from the judiciary. "These therapists have no idea, speak a completely different language and, above all, they always want to put something in our mouths," asserts Blerim, and he receives broad approval.
Strikingly unmentioned, however, is the fact that such therapies can be quite harsh for the inmates. It hurts to face your own wrongdoing. But for a successful reintegration into society, such a confrontation with the crime and the resulting change in behavior is essential.
But there are also few other inmates. For example Pedro. "A lot of people in here won't like to hear that, but what helped me with my crime was the therapy."
The judge did not impose any measures on him, but nevertheless attended the case meetings voluntarily. "I wanted to understand why I did such a terrible thing and what that has to do with my character, with my personality." But Pedro also knows: Without such therapy, the chances of early release decrease after two thirds of the sentence.
Illegal cell phones
Cell phones are an important topic in discussions with prisoners. Inmates and employees alike know that devices are being traded and hidden in the Pöschwies. The estimates vary widely: some speak of several hundred telephones, others of a few dozen.
I wonder how and where the devices are protected from the eyes of the employees - the cells are felted regularly. I am amazed at the sometimes nifty hiding spots that some inmates describe to me.
Sex with rubber gloves
At some point, every conversation ends up on the topic of women, on the topic of sex. It is evident that most of the inmates suffer from deprivation of physical love.
"Masturbation is part of everyday life in the cell," says Pedro, describing the situation. With porn DVDs officially banned, all that remains is magazines and the imagination. Homosexual prisoners had already told him about prohibited sexual activities.
Today it is more difficult because cameras have been installed on the floors. This means that the employees always know who is with whom in the cell. He has never heard of sexual assault. The soap in the shower belongs in the realm of legends.
In the assembly hall, a prisoner takes me aside and shows me how to make an artificial vagina with a rubber glove. He also thinks that sex mainly takes place in solitude.
During the break, I am always harassed. You want me to bring certain messages to the outside world. Others urge me to do something about the grievances in the Pöschwies. There is even talk of torture.
But I don't get to hear any concrete examples. And the often cited isolation in the detention cell is very uncomfortable, but compliant with the law.
Not enough time on the phone
Many complain about the short telephone times (160 minutes in a month) and the few opportunities to visit. In addition, foreigners complain that they are not allowed to go outside on vacation like the Swiss. With these contact restrictions, successful rehabilitation is not even possible, I hear every day.
The prison management is also aware of the limited telephone time. At the moment, the number of users of a telephone (24) still limits the duration of the call. With the planned, new telephone system from 2020, an improvement should also occur in this area.
A few have the feeling that I am a spy until the end and watch me suspiciously. The vast majority, however, are very friendly to me after the first few days and I sometimes have the feeling that I am in a class camp or civil protection course.
«You are not one of us»
After just a few days, I get into a routine similar to that of the inmates. I feel my pace slow down. In the nursery, however, an inmate brings me back out of this lethargy. «Don't forget: You are here voluntarily. We are not! You are not one of us. "
My week in the Pöschwies was a very intense time that pushed me emotionally to my limits. Weeks later, I still dreamed of prison. For me this stay was an adventure, not a punishment. Therefore, even afterwards, I can only guess what imprisonment really means.
I learned a lot about myself. In the course of the week I realized once again how lucky I was. I was able to grow up sheltered in Switzerland. My parents encouraged and challenged me. Many doors were open to me, I just had to step inside. Not everyone who is incarcerated in the Pöschwies was equally lucky.
* all names have been changed for privacy reasons
Culture
Current article