What are the uses of blockchain
6 questions businesses should ask themselves before using blockchain
Blockchain is one of the most promising technological innovations of the recent past and has attracted the attention of startups and renowned institutions alike. The list of industry leaders using blockchain includes tech giants like Microsoft, financial institutions like JP Morgan, and even governments like Singapore, Dubai, and Brazil. However, as with any new technology, there are some specific, unique features and obstacles that all early adopters will struggle with at some point.
Here are six questions that companies should ask themselves before using blockchain:
1. How do you plan blockchain projects in such a way that they guarantee the greatest benefit?
Blockchain technology is still in the emerging phase. In many ways, it is more expensive and time consuming to build a blockchain app than a traditional cloud app. Successful applications should not only increase efficiency in the future, but also have a sufficient effect on the status quo. That means: you first have to correctly identify the problem in order to then create a suitable solution for it. There are use cases that can be incredibly valuable, but the important thing is to be sure to select the most appropriate use case to demonstrate the real capabilities of the technology.
Before tackling anything, the appropriate use case should be assessed to ensure return on investment. This can be done by transferring the business processes and use cases to specific blockchain capabilities: digital signatures, decentralized, immutable ledgers, smart contracts, tokenization and decentralized identity. Only those applications should be further developed in which it can be shown in which way these basic blockchain building blocks offer significant advantages and a real problem solution for a specific application.
A key element for success is to imagine the future as it is. What could the business process look like when using a decentralized network? Often times, these networks look radically different - and radically better - than current business processes because they involve far fewer steps, middlemen, and costs. This in turn frees up capital and ensures improved user / customer experiences.
2. What technology should be used and what standards are there?
B2B customers speak of the fact that there are primarily two technologies that are emerging as "de facto standards" for building blockchain applications in the business sector: IBM Hyperledger Fabric and Ethereum. At Consensys, for example, applications are developed based on the Ethereum blockchain - both on the public network (mainnet) and on private Ethereum blockchains.
The Ethereum blockchain offers three advantages:
Ethereum is the only decentralized intelligent contract platform designed for general and global use from the start.
Ethereum can be used to set up private chains as well as in the cloud, as well as decentralized, public chains-using applications (dApps) and consortium chains.
Ethereum has the largest pool of developers in the world, which is rapidly advancing the platform, and offers companies a diverse selection of implementation and technology partners.
3. How do you put together a blockchain development team?
The bad news is that there simply aren't enough blockchain developers to meet the growing demand. The good news is that most of the development of a blockchain application is the same as that of typical web development (the blockchain aspects are only part of the overall application). Nevertheless, it is necessary to have an experienced blockchain architect in your own team in order to lead a project to success.
4. What support and service is currently available for companies?
One app setting alone is not enough for companies. The applications must also be integrated and supported in production. Companies that are tackling a blockchain project with a partner should insist on the provision of an ecosystem of support services and products - from support for developers to system health checks and monitoring.
Ideal developer support includes:
A curated knowledge base for blockchain technology, core components and developer tools
Community support in forums
Live support from technical support engineers including bug fixes
5. What infrastructure is available as a base?
Until recently it was necessary to start from scratch every time to develop an enterprise blockchain solution. But that is beginning to change. The Enterprise Ethereum Alliance (EEA), an international consortium of leading organizations from a wide variety of sectors that invest in blockchain technology, was specifically set up to address this issue.
The EEA is currently devoting itself to the development of industry standards for open source blockchain solutions that can be used free of charge and that can serve as a foundation for companies in the future. In addition to the legal aspects that affect blockchains and intelligent contracts as well as industrial areas such as banking and supply chains, working groups also deal with core technology issues such as data protection, approval and network standards.
6. What tech stacks and tools should developers use?
One of the major hurdles that can be seen in the learning curve of companies is the "developer stack". Developers can find it difficult to find the right tools and optimally configure their environment. This is an area that early innovators in the ecosystem have focused on. The new tools fit into existing development environments and frameworks, for example through the use of continuous integration, test frameworks, automated deployment and DevOps.
The guest author: Jeremy Millar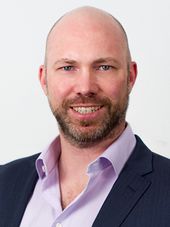 Jeremy Millar As Chief of Staff, oversees the business operations and global expansion of Consensys. He is also a co-founder and board member of the Enterprise Ethereum Alliance.
After Jeremy gained experience as a Java Architect at Oracle, his path led him to Acunu, who were primarily involved in the development of Cassandra. There he worked in an advisory capacity. Jeremy is also an active angel investor and mentor in the Barclays Accelerator Program supported by Techstars.